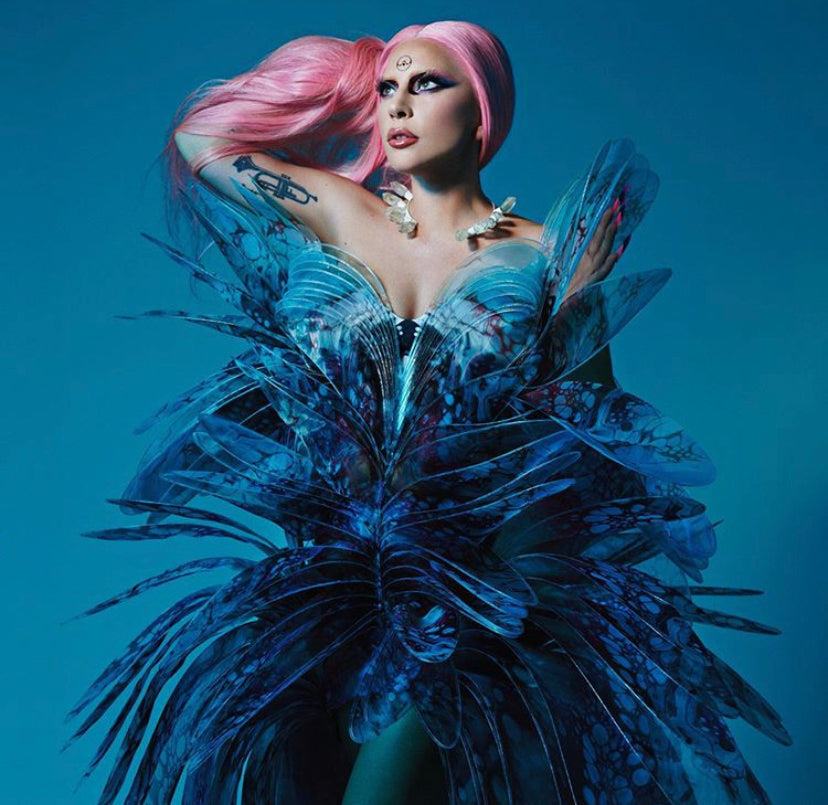 About Mordekai
MORDEKAI is the highly esteemed jewelry and headpiece brand that epitomizes the essence of high-octane glamour. Founded by the visionary Ken Borochov in 2010, in the heart of New York City, the brand draws inspiration from the grandeur and extravagance of Old Hollywood and Las Vegas, as well as iconic pop performers and artists like Liberace, Andy Warhol, Elvis, and Michael Jackson. Today, Mordekai has found its home in the vibrant city of Miami Beach, Florida.
Mordekai is comprised of two lines. The high fashion jewelry collection is the embodiment of statement jewelry, featuring 24k gold-plated brass pieces, including striking headpieces and jewels suitable for all occasions.
The fine jewelry collection is an outstanding display of luxury and craftsmanship, featuring diamonds and colored gems set in 14k or 18k gold. The collection boasts of eye-catching multi-color jewels and diamond-encrusted treasures that make for perfect everyday use or special occasions.

MORDEKAI has gained immense recognition in the Pop world and the fashion industry at large for its unique and daring designs that cater to fashion-forward individuals who seek to make a statement with their style. All handmade in the USA, brand's pieces are a true testament to the artistic vision of Ken Borochov and the exceptional craftsmanship of the brand's artisans, making Mordekai a must-have addition to any jewelry collection.
Stars in Mordekai include:
Badbunny |  Mariah Carey | Madonna | Nicki Minaj | Cher  | Rihanna | Lady Gaga |  Saweetie | Britney Spears | Janet Jackson  | Beyonce | Kim Kardashian | Cardi B  | Katy Perry | Shakira |  Kanye West |  Emilia Clarke |
Sky Ferreira | Rosalia | Jennifer Lopez | Grimes | Daphne Guinness | Amanda Lepore | P!NK | Lizzo | Brooke Candy | David LaChapelle | Erykah Badu | Coi Leray | Lorde | Millie Bobbie Brown | Demi Lovato | Fergie | Shirley Manson | Emma Watson | Ethan James Green | Rita Ora | Jessie J
Press Coverage of Mordekai:

American Vogue | W Magazine
Vogue Italia |  V Magazine
Vogue France  |  Visionnaire 
Vogue Japan | Allure 
Vogue Mexico | Marie Claire
Harper's Bazaar | Vanity Fair Italia 
Harper's Bazaar Russia | Interview
Numéro | New York Times
The Knot | Martha Stewart Weddings

Companies Hired by Mordekai:

Burberry for the Met Gala
NARS Cosmetics Campaign
Pat McGrath Cosmetics
MAC Cosmetics Campaign
Jeffree Starr Cosmetics Campaign
Victoria's Secret Fashion Show
Ralph Lauren Jewelry
Rupaul's Drag Race Campaigns
Empire TV Show
Berta Bridal Fashion Show Headpieces
Lizzo for Quay Australia
Moda Operandi for the Metropolitan Museum Gift Shop
About the Founder & Creative Director:
Ken Hananya Borochov is a highly skilled jeweler to the stars, originally from Jerusalem, Israel, and raised in Los Angeles, California. With degrees from the Fashion Institute of Technology in New York City and Ecole de la Chambre Syndicale de la Couture Parisienne, Borochov has garnered worldwide recognition for his exceptional design talent, creativity, and unique style. His impressive background also includes working for prestigious fashion houses such as Celine, Lanvin, Chloe, and Christian Dior.

Borcohov's meticulous attention to detail and quality is evident in every piece, making Mordekai a trendsetter among pop legends and fashion-forward individuals who seek to make an unforgettable statement with their style.